YLIN Nordic socks made of natural materials: wool socks, merino wool socks, Egyptian cotton, mercerised cooton, bamboo...
A material for each season, for each activity or for individual preferences: wool socks, merino wool socks, warm socks, cotton socks, Giza Egyptian cotton socks with Scottish thread yarn (mercerized cotton), bamboo socks, winter socks, boot socks ....
Ylin socks are Cut, thickness and colors for all needs: not compressing sock (untightened sock), high sock, overknee sock, red socks, striped socks, ankle socks ...
Socks for all occasions: fine city socks, sports and leisure socks , ski socks, health and comfort socks for sensitive legs, ...
Socks for the whole family: man sock, woman sock and children's socks.
Luxury socks washed at 60 ° C for effective removal of bacteria (fungus, athlete's foot, ...) recommended by doctors and ideal diabetics.
High quality Socks : Esprit Nordique YLIN socks are designed to last.
Made in Sweden and Finland (Avainlippu key flag)

All our socks have the Oeko-Tex Standard 100 certification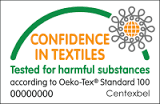 .
YLIN SOCKS Online are SO PLEASANT THAT YOU CAN NOT LIVE WITHOUT ANYMORE !
TO choose the size, quantity and color, click on "DETAILS"
Enregistrer
Enregistrer
Enregistrer
Enregistrer
Enregistrer
Enregistrer
Enregistrer
Enregistrer
Enregistrer
More