Esprit Nordique : Merino wool men underwear for a warm comfortable feeling.
Men long johns underpants, boxer, tee-shirts, long sleeves t shirt, warm wool jacquet, warm pants , ... Black, off white, grey, blue under shirts or collar zip sweater.
Merino wool is soft and will delight you as a second skin.
It is a perfect protection against humidity and it calms rheumatism and osteoarthritis.
Our underwear range is a top level European production.
Our men underwears are made with yarns certified Oeko-Tex Standard 100 (label which guarantees healthy and ecological qualities of textiles: absence of toxic products for the body and the environment) and are guaranteed to be manufacturied in Finland through Avainlippu finnish certification.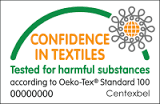 More