Our underwears in pure merino wool, wool and silk, bamboo, modal, organic cotton, and lace will be your second skin daily in all seasons.
Real clothes to wear as first base layer for athletes or for the daily comfort of a soft and broadcast warmth.
Happiness and wellness for rheumatism and osteoarthritis.
Our lingerie guarantees no odors through antibacterial qualities of merino wool or bamboo.
You will become followers of this underwears / outer layer soft and warm : jersey, shorts, longjohns, underpants, boxers, briefs, knickers , undershirt, t-shirt,singlets, tank top, jacket, polo, vests ...
The extreme softness of our lingerie bamboo and modal will convince you.
Our undershirt line in 100% pure soft cotton will please fans of natural materials for the warmer seasons.
Our underwears are made with yarns certified Oeko-Tex Standard 100 (label which guarantees healthy and ecological qualities of textiles: absence of toxic products for the body and the environment) and are guaranteed to be manufacturied in Finland through Avainlippu finnish certification.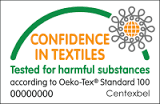 Enregistrer
More